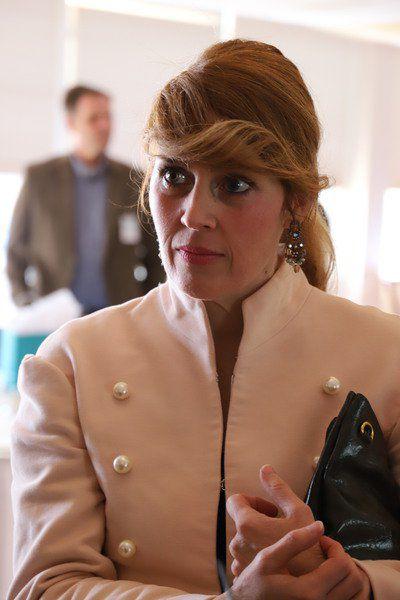 TGCC Receives Grant to Create Local Timber Marketing Plan | Local News
CUMBERLAND, Maryland – The Greater Cumberland Committee has received a grant of $ 175,000 from the Rural Maryland Council to help develop an effective marketing system for timber harvested in Maryland.
TGCC secured $ 90,000 in cash and in-kind contributions for this effort, bringing the total project budget to $ 265,000. The grant was made possible by the Rural Maryland Prosperity Investment Fund.
TGCC proposed to use the funding to promote Maryland wood products as a preferred option for commercial, institutional and retail buyers through a certified branding program. Jennifer Walsh, executive director of TGCC, said the project became a must after the Verso paper mill closed in Luke in June 2019.
"Following the closure of Verso and its devastating effects on the forest products sector in our region … TGCC saw an opportunity to take the lead in this important and visionary project with the aim of helping to open up the West Maryland forest products companies to $ 3 trillion. in business investment, "she said.
Maryland Forestry's economic adjustment strategy for the wood products industry highlights the need to create a certification and branding system for supply chains for domestic and international markets, according to Walsh. The strategy highlights the need to build a buying preference for product markets.
"We have a huge natural resource in Maryland with our forests," said Daniel Rider, program supervisor for the Maryland Department of Natural Resources Forest Service. "We have no shortage of wood. Each year, we grow two to four times more than what we harvest or what naturally dies. There is no threat of running out of this resource. Maryland has large diameter timber trees of exceptional quality. Many other states do not have this resource. People now demand to know where their products come from.
By studying the challenges of the effort, forest industry advocates hope to develop a set of recommendations to support better alignment between environmental, social, and governance reporting needs while maintaining the sustainability performance of Maryland's forests. The proposed project hopes to improve communication between the global business community and Maryland's responsibly managed forests.
Agricultural and Community Development Services, LLC is developing initiatives for the branding effort, including identifying key audiences involved, in hopes of ultimately elevating Maryland's forestry business.
"Verso was Maryland's largest lumber buyer," said Philip Gottwals, CEO of ACDS. "The closure of the plant initiated a process for the economic adjustment strategy with funding from the US Department of Commerce. We wanted to try to understand that and the economic dislocation. We want to look ahead to see how we could rebuild the local economy and if possible rebuild it around the asset that made it work in the first place, which in this case was wood.
To help the industry, Gottwals said a system is needed "that ensures consumers know that when they purchase a wood product constructed from Maryland lumber, they can be sure it is and not discovering that it was made elsewhere, such as in China. It starts with the tree in the forest in which it is grown. This will require an easy way to track lumber and wood products.
State procurement analysis shows that a 10% increase in purchases of Maryland forest products under a certification and branding program would increase employment by nearly 200 jobs, produce $ 37 million in manufacturing output and would add $ 1.2 million to the national and local tax base, according to Gottwals.
A risk analysis of Maryland forest products is led by Josh Smith, executive director of the Western Maryland Resource Conservation and Development Council. The risk analysis project received $ 40,000 for fiscal year 2022 through the Maryland Agricultural Education and Rural Development Assistance Fund with Sarah Crowe selected as the project consultant.
To achieve the branding program, TGCC offers a two-phase approach. The first would incorporate the use of two design carts in which members of different supply chains will meet to discuss the key elements to build a viable branding system.
These design discussions will give the initial scope of the branding program. The second phase will use the services of a brand development specialist to transform the generated design program into a functional brand model. The products of this phase will include the development of a uniform marketing package with imagery and messaging. Draft results will be disseminated among participants to ensure that the plan has investment value. When the usefulness is confirmed, TGCC will initiate the brand development process.