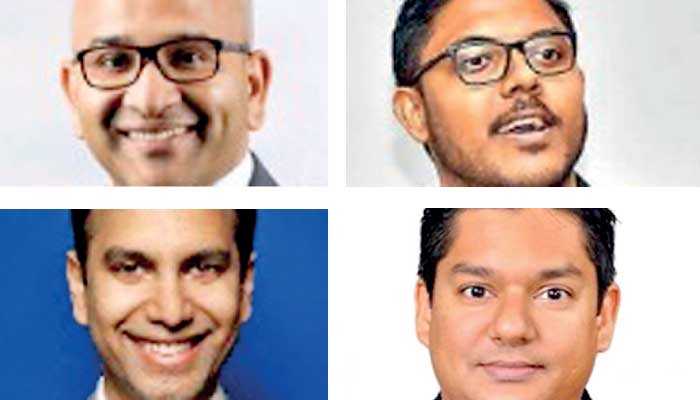 Sri Lanka Roundtable Holds Strategy Execution Module for Undergraduates of Marketing Management Department
Round Table Sri Lanka (RTSL) is a fellowship and community service organization that contributes to the skills development of Sri Lankan youth. Executing its partnership plan with universities, RTSL has partnered with the Department of Marketing Management at Kelaniya University to organize the "Strategy Execution" module of the Human Skills Diploma.
The Diploma in Human Skills is a unique program launched by the Department of Marketing Management at Kelaniya University in 2014 with the aim of motivating students to reach greater heights in their professional and personal lives. It inspires undergraduates to transform their skills and attitudes into ready-to-use graduates. RTSL's contribution as a module delivery partner in this unique industry-university collaboration has given undergraduates the opportunity to learn from the best in the industry.
RTSL shared classroom sessions and webinars on various topics such as time management, excellence in planning, responsibility, execution with discipline, risk taking, and more. allowing students to engage in interactive discussions with RTSL members. In addition to the opportunity to learn thanks to the expertise of the members of the RTSL, this partnership allows students to participate in volunteer projects organized by the RTSL.
Ibrahim Saleem, Director of Hayleys Advantis, Yasendra Amarasinghe, CEO of Carmart, Jiffry Zulfer, Founder of PickMe, Rae Devadason, Founder of Baby Bear, Gajan Vinothan, Co-Founder of Stripes and Checks, Vipula Dharmapala, Founder of InsureMe.lk, Player of National Cricket and Coach Jehan Mubarak, Hayleys E Advantis -Commerce Solutions Niraj Gomes and Expolanka Freight Global Head of Compliance and Supply Chain Security Abdul Qadir Uvais were among the members of RTSL who helped share their experience of the Human Skills Diploma as qualified practitioners in the sector.
Their contribution will greatly help the undergraduate students of the Department of Marketing Management at Kelaniya University in shaping their future careers.