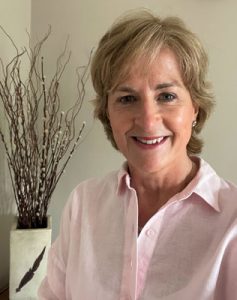 Hyosung welcomes new European and American marketing leadership to its global brand marketing team
SEOUL, South Korea – May 18, 2021 – To support its continued business growth and global expansion strategy, Hyosung has hired industry veteran Claire O'Neill as its new European Marketing Manager, and appointed the veteran of Hyosung Julia Nam in her new role with the company as Director of Marketing in the United States, effective immediately.
O'Neill, who is based in the UK, has extensive experience in the intimate apparel, swimwear and global textile markets. She joins Hyosung from The Lycra Co., where she was previously Head of EMEA Brand Communications, and previously Head of EMEA Lingerie, Underwear & Swimwear Marketing Segment at Invista. At Hyosung, O'Neill will work with the company's European marketing team in promoting Hyosung's specialty fibers and fabrics to targeted brands and retail accounts. In addition, O'Neill will manage joint development and promotion programs with key industry partners.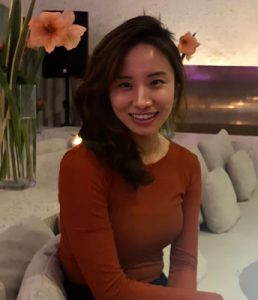 Nam, whose most recent role at Hyosung was Marketing Manager, Intimates and Swim, has held numerous senior positions at the Seoul-based company during his 19-year career with the company. As US Marketing Director based in New York, Nam will identify business opportunities and develop custom textile solutions to help US brands and retailers thrive.
"Claire and Julia bring tremendous resources to our team," said Mike Simko, Global Marketing Manager, Hyosung Textiles. "Their respective understanding of global value chain, brand, retail and consumer needs will help us strengthen our global position as a leading textile solutions provider."
With offices in over 40 countries, Hyosung is able to locally support and interact with the international supply chain. Together with Hyosung's Fashion Design Center (FDC) team which forecasts trends and creates fabric stories and samples in the context of global trends, the Global Brand Marketing team supports brands and retailers with ideas design, textile and product development, and then helps brands and retailers bring products made with Hyosung special fibers to the consumer.
To speed up product delivery and reduce its carbon footprint, Hyosung has strategically expanded its manufacturing network to serve customers on every continent since its beginnings in Korea in 1992. In 1999, the company expanded into China and now has bases in Vietnam for the rest. Asia, India for emerging Asian markets, Brazil for the Americas and Turkey for Europe. The company has recently invested in expanding its factories in Turkey and Brazil and plans to continue manufacturing expansion in the near future.
Posted May 31, 2021
Source: Hyosung