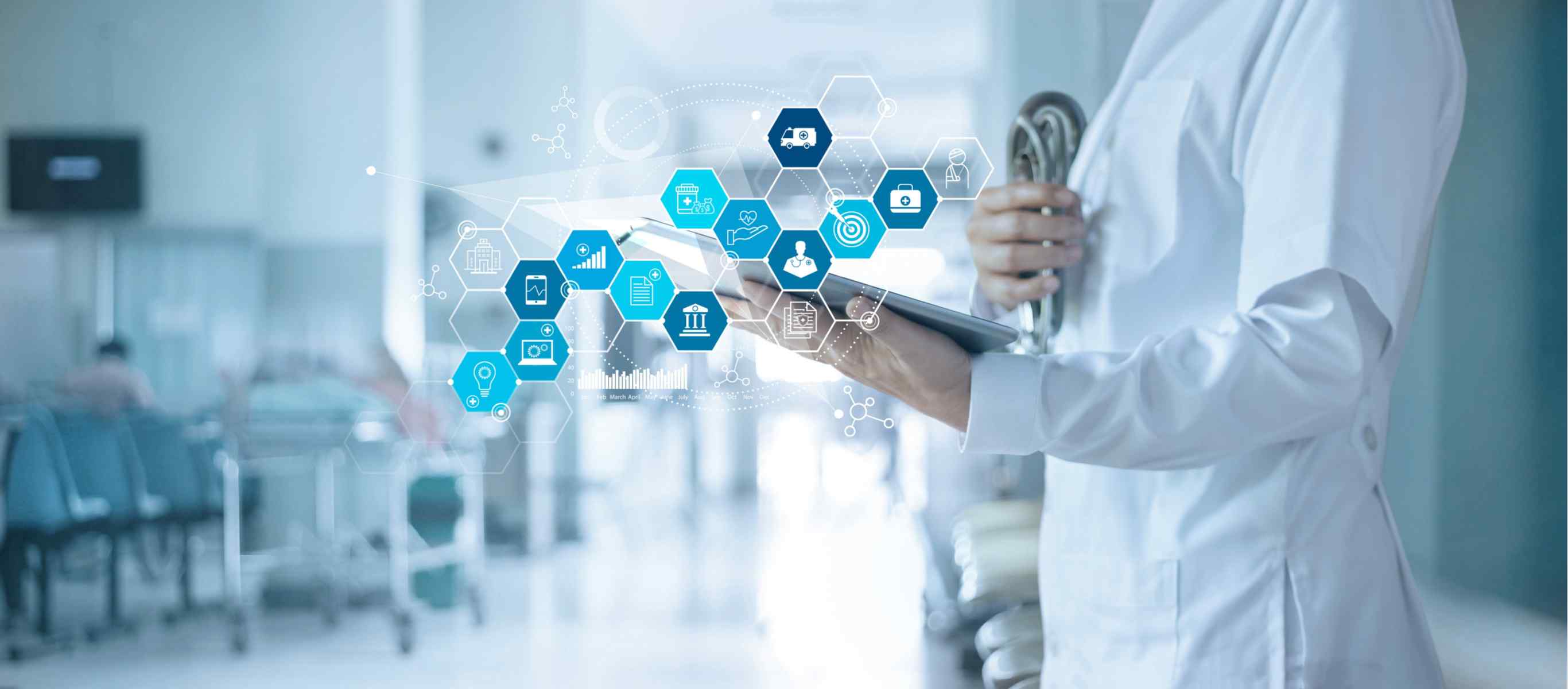 How Banner Health uses technology in its marketing strategy
Marketing Director Alexandra Morehouse explains how the health system is using technology in its large-scale, consumer-driven marketing strategy.
Consumers know what they want. And if you listen, they will tell you.
Alexandra Morehousewho has served as Banner Health's chief marketing officer since 2015, uses this philosophy in the organization's marketing strategy along with a strong use of technology.
The healthcare system, which includes hospitals, urgent care and urgent care locations, home care and telehealth programs and imaging practices in Arizona, California, Colorado, Nebraska, Nevada and Wyoming, operates with a mission created by Morehouse: to make health care easier, so lives can be better.
In a recent interview with HealthLeaders, Morehouse discusses how Banner Health uses technology and active listening to successfully respond to the organization's consumers and facilitate healthcare.
This transcript has been edited for clarity and conciseness.
HealthLeaders: How would you describe the role of the marketing division at Banner Health?
Alexandra Morehouse: The role of marketing at Banner is to be the leader in putting the customer at the center of everything we do. You'll notice I use the word customer, not patient, and that's deliberate because with the rise of high-deductible health plans, where most of us pay for much of our health care out of pocket. We act and think like consumers, and we want to be treated with a level of customer service and our expectations are set by Amazon and Netflix.
Marketing at Banner is quite different from marketing in other healthcare systems. I'm the executive director of our digital transformation work, which we started five years ago, and which has been called our digital gateway. It was a five-year, tens of millions of dollars investment in this technology platform so that we could integrate everything that most healthcare systems have fragmented.
Most healthcare systems grow by acquisition, and Banner is no different. We acquired our imaging entity, we acquired all of our 50 emergency care, we acquired our rehabilitation and our physiotherapy. When you acquire other entities like that, they usually have their own back-end IT systems. This means there needs to be a great integration of technology to ensure that no matter where consumers come to Banner, they get a consistent experience, we know who they are and, most importantly, we offer them a personalized experience.
HL: How does consumer and patient experience play a role in Banner Health's marketing strategy and overall system strategy?
Morehouse: When I joined Banner, I worked with the board and rewrote our mission statement, and then we created a consumer persona. We call her Sophie. She is a busy mother, who is married with two children, and four sets of parents and in-laws whom she also takes care of. She's chronically strapped for time, always strapped for money, and we use that character at the center of every strategy slide we have.
We frame all of our strategic work around the client. So it's become an integral part of how we work at Banner and how we define strategy.
HL: How do you use new and innovative ways to facilitate consumer and patient interaction with your healthcare system?
Morehouse: As part of our digital front door, we have a symptom checker. At the height of COVID, when no one could reach their doctor or no one wanted to come in person, you could go through an online symptom checker and at the end it will tell you: you need to go to the care of emergency, or you need to schedule an appointment, or it might say please go to the emergency room right now.
We also have a health risk assessment which is a numerical survey that allows you to check your likelihood of health risks. And that would require you to make an appointment.
Our most important technology is a CRM tool that allows a 360° view of all our customers. No matter where you show up to Banner, they will know who are, other family members, who your primary doctor is, who your other doctors are, what was the last visit you had with Banner, did you have have you been vaccinated against the flu, have you received your vaccine against the COVID? It stores all your history. And just as important, it stores your preferences. It is the heart of the whole digital gateway, this CRM system that allows you to manage personal relationships on a large scale.
We know from an Accenture study that was published [in January] that what patients expect most from a healthcare system is personalized communication, because healthcare seems somehow impersonal, they want that personal touch. Our CRM system is what allows us to do this and it does it in a variety of sophisticated ways.
We also handle 50,000 calls per week. We have natural language programming, which is a kind of machine learning that recognizes certain words, that allows us to analyze the 50,000 calls every week and see what people are most concerned about, so that we can have scripts ready for reps. We may also post information on our website and our Blog.
HL: Banner Health has a large footprint. How do you meet the needs of each community while providing a consistent digital experience for your consumers?
Morehouse: We have a very deliberate strategy and I came up with a name for it, it's our "Glocal" strategy. So it's a holistic strategy, and because we're basically trying to scale, all of these tools allow you to operate at scale, which allows you to reach more people and be more effective. We have global strategies that cover around 80% of the strategy.
Then the local is the 20% where we have people on the ground working with local media, for example, especially in some of our rural communities. Their personal relationships with the media [are important]. We host local events, like the rodeo in some of our western states.
We take a global approach to profitability, then a hyperlocal approach to the field.
Digital transformation is about scaling, and for virtually all healthcare systems, it's about putting Humpty Dumpty together, which is the challenge as we all grow through acquisition.
When I started this digital transformation, we had nine different doctor directories and none of them spoke to each other. We had to consolidate all these job directories.
We had 400 phone queues and seven different phone platforms, all on-premises, which means they weren't in the cloud. We had to consolidate all these telephone queues. When I get calls from other health systems, that's what they're most interested in. How have you consolidated and transformed your calls? Because they're expensive, they're central to the customer experience, and most people struggle to get it right.
Getting your doctor directory in digital order and getting your phones in digital order is absolutely essential to any digital transformation.
HL: What steps should healthcare organizations take to meet consumer demands and expectations and overall have a better marketing strategy?
Morehouse: It's an easy answer in one word: listen. Listen in many places, then adapt.
We implemented these 20 listening posts when we implemented our natural language programming because the good news about customers is that you never have to guess. They tell you every day what they want, what they like, what they don't like.
We have a fast listening and responding system in place, so depending on the circumstances, it will be either once a week or once a day. Normally, our more usual cadence is once a week. Based on what we hear, we take action, and based on what we hear from the previous week, we instantly change what our messaging strategy will be for the week ahead.
Your ultimate newsletter is Google My Business and it's something we wouldn't normally hear about. When you do a search and then the first three come up and they sort of get highlighted, that's where you want to be. Before our digital transformation, we were at 3 million Google My Business views per year. We closed last year with 180 million. This is a measure of your relevance to the audience.
Our stated mission is health care made easier to make life better. We received the Digital IQ award for ease of use, and that was again for listening to customers all the time. 85% of all healthcare searches start online. If you're successful with digital transformation, make it give the insights they want, and then facilitate transactions, people show up.
Marketing and marketing at scale are two different things. To do marketing at scale, you need to leverage technology. This is the ultimate measure of success when you have a successful digital transformation in place.
Related: Banner Health Clinical Director: 'I'm Grateful For Our Healthcare Heroes'
Related: How Banner Health Links Executive Bonus To Reputation: 4 Steps
Melanie Blackman is Strategy Editor at HealthLeaders, an HCPro brand.