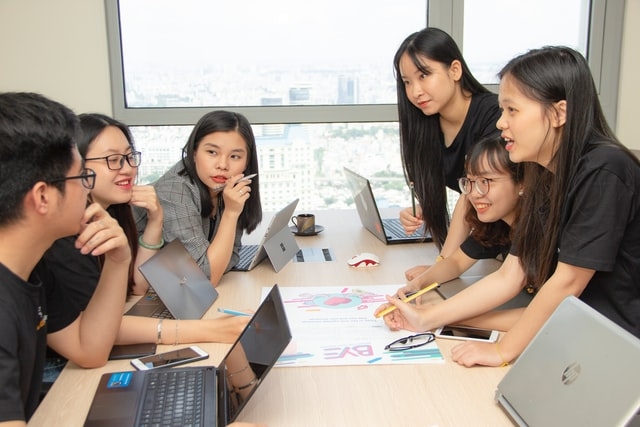 7 Steps to Developing a Marketing Plan
If you are thinking of starting a business or want to take your business to the next level, a marketing plan is important. This article will walk you through the seven steps to establishing an effective marketing strategy.
Going into the market without a strategy is quite risky. You have the potential to lose a lot of money. Whether or not you want to take this chance is up to you. You will likely return to this site for assistance. A marketing strategy typically includes the following steps:
your industry
What is the nature of your business? This is how the marketing plan begins. If you don't know your business, you won't be able to create a plan. A SWOT analysis is perfect for this purpose. This is a strategic planning tool used to assess the strengths, weaknesses, opportunities and threats of a project.
As a first step in structuring the SWOT analysis process and ensuring optimal efficiency, a list of topics to be ranked and evaluated should be created. It's a good idea to conduct a thorough review of your business. The company's history, assets and financial capabilities, among others, are all important considerations. Any type of information should not be taken lightly. Everything counts!
Know your market
Believe it or not, many companies don't know who their customers are. The reason is that the majority of them think that all customers have the same requirements.
Each client is unique and has distinct requirements. It's up to you to find out who they are. Market research and segmentation are the most effective methods for this. You will also be able to create a marketing strategy for each customer segment using these tools.
Setting goals
If you've completed the first two steps, it's time to move on to company goals. And the best way to do that is to set SMART goals:
Specific: Objectives should be limited to a particular aspect, task or action.

Measurable: The objectives must be measurable, either with software tools or with an analysis methodology allowing to know to what extent the expected result has been achieved.

Achievable: You need to be realistic about what you want to achieve. In this regard, it is important to set goals that can be achieved.

Relevant: A relevant goal is aligned with overall business goals.

Time-bound: Goals are normally one year.
Develop a strategy
Many companies struggle with developing a marketing strategy. However, because marketing is at the heart of any organization, this step is critical to business success. Therefore, this is a problem that needs to be fixed. The four Ps of marketing are product, price, place, and promotion, all of which you need to know and use because these four pillars form the foundation of any marketing plan.
Establish a budget
If you don't know how much money you need to implement your marketing plan, now is the time. Advertising, campaigns and communication strategies cost money. The key is knowing what that cost is. You should know that there are two types of costs: fixed and variable.
Define KPIs
KPIs are frequently confused with objectives by many people. However, these are two distinct concepts. KPIs are indicators that help you assess the performance of your business. One such example is Betway, a casino recommended by gaming professionals at Arabian Betting. By fulfilling all the criteria, from services, accessibility, compatibility, security, game selection and promotions offered, this casino won the first place in the ranking of the best online casinos for Kuwaiti players. As a result, referral engagement contributes to their KPI data across a range of areas, such as customer service, revenue, marketing, and customer engagement, all of which are necessary to gauge their success. In other words, KPIs are the factors used to measure effectiveness, such as the speed at which the visitor registers after clicking on the Arabian Betting link, as well as the number of visitors who have used the link.
Review, evaluate and iterate
Everyone is aware that things can change drastically from one day to the next. A pandemic, war or any other event that might have gone unnoticed in the past is no more. Therefore, it's essential to be aware of any potential new changes and evaluate your marketing strategy to see what has changed. If you don't check it, you might miss a lot of important information. Check your budget and schedule, in particular. It's better if you do it once a month. Otherwise, every six months. Nothing you've learned here makes sense if you've spent all this time developing this plan just to file it.
This article does not necessarily reflect the views of the editors or management of EconoTimes